UPROOTED PALESTINIANS: SALAM ALQUDS ALAYKUM
Thanks to a say-anything media, hawkish politicians and an Orwellian administration, a war-weary public is terrified. Are there any red lines anymore – or just launch buttons?
http://www.theguardian.com/commentisfree/2014/sep/10/american-fear-mongering-war-again-isis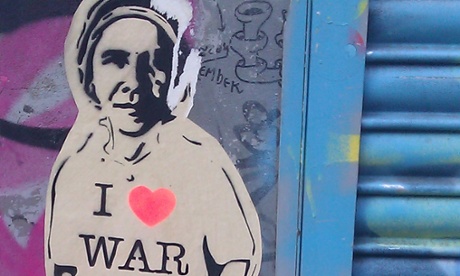 According to previews of Obama's Wednesday speech, the very airstrikes the public has been scared into supporting will reportedly expand fast – not only in Iraq but into Syria. Photograph: Bixentro / Flickr via Creative Commons
Did you know that the US government's counterterrorism chief Matthew Olson said last week that "there's no credible information" that the Islamic State (Isis) is planning an attack on America and that there's "no indication at this point of a cell of foreign fighters operating in the United States"? Or that, as the Associated Press reported, "The FBI and Homeland Security Department say there are no specific or credible terror threats to the US homeland from the Islamic State militant group"?
Probably not, because as…
View original post 1,051 more words